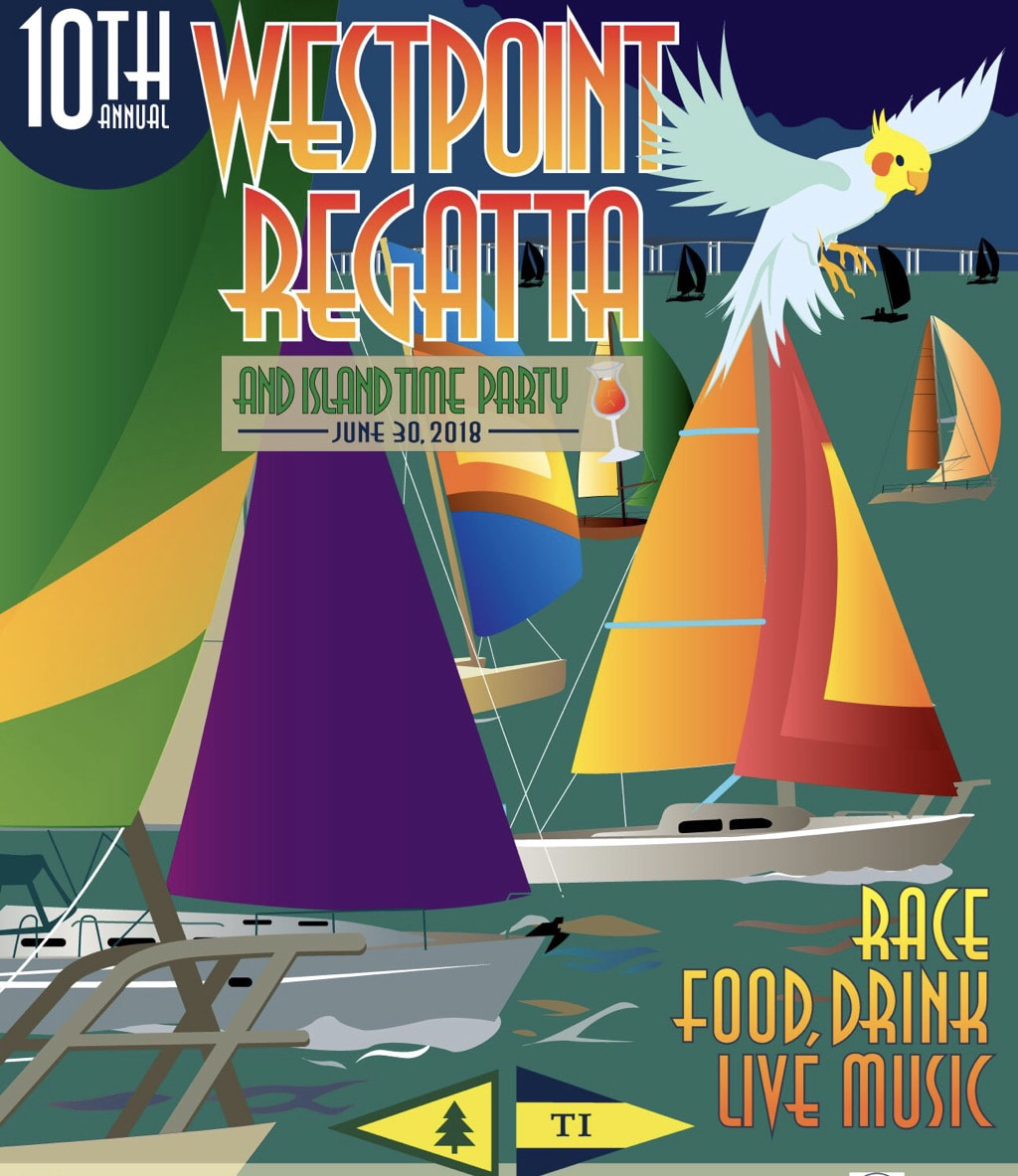 Westpoint Regatta is an annual yacht racing event run by the Sequoia Yacht Club, Treasure Island Yacht Club, and Westpoint Harbor. The race is part of the YRA Weekend Regatta Series.
Westpoint Regatta racers join the Weekend Regatta Fleet to race around Alcatraz and rocket downwind with the flood tide to Redwood City, where Sequoia Yacht Club will be your host at the "Island Time Party" in the "tropical" region of San Francisco Bay. On Sunday, racers will enjoy a breakfast at Sequoia Yacht Club before catching the ebb current back to the north bay.
Or learn more about the June 30, 2018 race in San Francisco Bay.